Compliance Headline News
Hazard Communication 2012 - and the Globally Harmonized System
What? The title of this information piece can confuse even the most erudite engineer and safety professional but...
Most Dry Cleaners and other small business owners are aware that their businesses have been targeted by government regulators, and all are aware of the problems you face in attempting to comply with EPA/OSHA and employment labor laws.
Rather than echo those problems, Safety & Environmental Compliance Consultants, Inc. takes a pro-active stance by offering proven, affordable solutions to the increasingly complex maze of environmental, health, safety and labor regulations.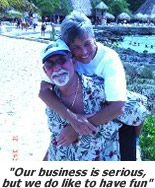 S&ECC has consulting experience with small and medium size businesses throughout the United States, providing total EPA/OSHA compliance programs. All S&ECC programs are turnkey, closed-loop solutions which provide you with a safe workplace and a healthy environment.